Investor Relations
Message to Our Shareholders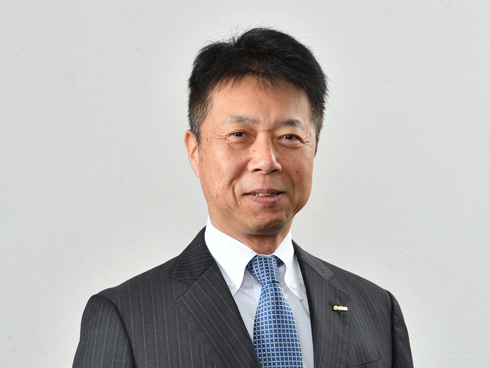 Catch the wave of accelerating innovation and aim at sustained growth and expansion.
In 2020, our economic environment and lifestyle greatly changed with the spread of COVID-19. In such changes, we were forced into a hard fight, particularly in the overseas business, considerably affected by travel restrictions.
During the 9th Mid-Term Management Plan (9M) from 2017 to 2020, our efforts were focused on business structure reform as the highest priority issue. As a result, we were able to set new records in both sales and profits in 2018 and 2019, though in 2020, the final year of 9M, the earnings and profits decreased from a year ago due to the spread of COVID-19.
In the 10th Mid-Term Management Plan (10M) from 2021 to 2023, we will push the growth strategy further under the slogan of "Make a leap forward in the global market as a technology-based company."
Toward sustained growth, Daitron Group will continuously work to improve the original product ratio and the overseas business ratio, seeking the maximized effect of the synergy between the manufacture and development divisions, sales and marketing divisions, and overseas group companies. In addition, for business structure reform, we are going to make active attempts to create new business, setting a target of new business composition ratio (5% on sales base).
For this purpose, it is essential to strengthen human resources power as a source of development. Our policy is to shift the focus of future investments from equipment to human resources, where diversity is the key. We will seek organizational activation brought from diversity by measures such as adoption and utilization of not only new graduates but also senior and foreign human resources as well as enhancement of developing female managers and global human resources.
In the electronics industry, major changes are taking place in every market as ICT related technologies such as 5G, AI, and IoT are progressing rapidly. While the COVID-19 pandemic has further accelerated this speed, a new business opportunity is coming. To grab this opportunity without fail and make further progress, the Daitron Group will evolve with its employees to be a company that creates new value for the global market.
Your continued support and encouragement would be greatly appreciated.