Company Information
Message from the President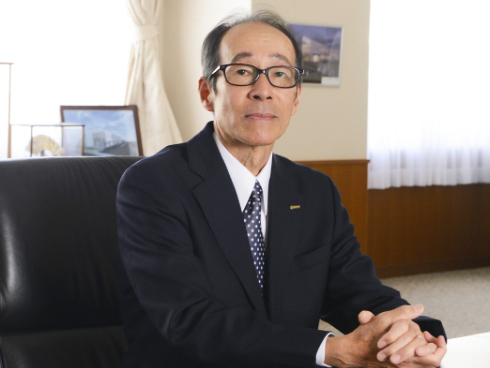 Create new values one step ahead of customer needs by pursuing the "combined manufacturing and sales policy."
Since the foundation in 1952, the Group has walked together with the rapid development of the Japanese electronics industry.
We have worked to carry out a mission of providing affluent life widely for society, and for the world, through the electric and electronics industry, while the changes the electronics industry is experiencing today are very great and intense.
To cope with such an environment, the Group decided to take a new step, following its own line, and form Daitron Co., Ltd. in January 2017 by the merger of a trading company Daito Electron Co., Ltd., an electronic equipment and parts manufacturer Daito Denso Co., Ltd., and a manufacturing and inspection equipment manufacturer Daitron Technology Co., Ltd.
By this merger the Group is going to further promote its "combined manufacturing and sales strategy" to create new values by capitalizing on the combination of manufacturer's technologies and trader's know-how, to enhance the presence of new Daitron.
Below is our new Group Statement:

This indicates our determination to "create and provide new values by capitalizing on the group network as a company leading the electronics industry."
'We at new Daitron, under this new Group Statement, will continuously make our concerted efforts to provide more values for our customers and suppliers, and never cease to meet the expectations of our stakeholders as a listed company.
To be a unique existence always outstanding in the industry, and to be an organization that always respects each employee -- it has been, and will continuingly be, Daitron's business attitude. In addition, the Group is going to establish a new culture as a "combined manufacturing and sales unit" and further increase its "united" power.
Any assistance and courtesies you would kindly extend to us would be most appreciated.