Company Information
Corporate Philosophy
Foundation Spirit
Hard work, prosperous lifestyle
In "Hard work," we put our determination to give our all in our work during working hours. "Prosperous lifestyle" suggests that payments be increased and shareholders earn fair returns, as performance improves. Since 2008, we have been further promoting this idea to better motivate employees by realizing a performance-based pay system of an industry-leading level.
Code of Conduct
Aggressively pursue all opportunities
Be inventive and innovative in all planning
Always obey the law and use common sense
Always be diligent and industrious
Work in a cooperative and team spirited manner
Zenshiro Takamoto
Management Philosophy
Our Company will aim to provide a comfortable and safe work environment, respecting our employees' needs for self-esteem and encouraging every individual to achieve their fullest potential.
Our Company will do its utmost to satisfy its customers, shareholders, and suppliers.
Our Company will strive to maintain a global outlook and continue to conquer challenges in technological innovations to provide high value-added products for our customers.
Our Company is committed to being a good corporate citizen and actively participating in those communities where we are represented.
Group Statement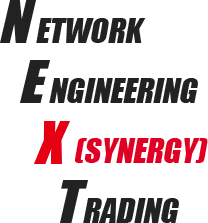 "Grasp markets from a global viewpoint to create and provide value one step ahead of customer needs."
This Group Statement expresses our idea of what the Daitron Group should be like. Further, "NEXT" implies our aspiration to create new value as an engineering trading company leading the electronics industry capitalizing on its network.
Corporate Logo

The design of the Daitron corporate brand logo expresses the passion of the Company pursuing further growth toward the next generation based on its wealth of experience and unshakable trust established in an effort to achieve some result in the electronics industry for many years after foundation. In the design of the initial "D" in particular, the impressive, dynamic touch and the right diagonal upward turn at the end of the stroke are expressing the Company's attitude and determination to go forward aggressively pursuing improved services as a global company.